Personcentered Psychotherapy, Counselling, SupervisionBasically, I work in personal encounter with my clients. Exceptionally, I could also do counseling via Skype or telephone.
I work in English and German language with:
Children, teenagers and adults, elderly people
Women and men
Persons with migration background
Persons with different symptoms and suffering from different conditions
My work's core themes:
Life crisis, identity crisis, depression
Problems in professional life
Relationship, partnership, marriage, separation
Life reflection and conciliation
Separation, divorce
Parting, bereavement, grief
Fear, anxiety attacks, traumatic experience
Mobbing, burnout, excessive demand, overstress
Psychiatric diseases
Psychosomatic afflictions
Self-experience, personal development,
Special offer for parents with children and teenagers in a difficult phase of life
The complete content of therapy sessions is strictly confidential and is governed by the psychotherapeutic obligation of confidentiality.
Sessions are only available by appointment. Cancellations must be done 48 hours in advance, otherwise the session should be paid in full.
Person-centered psychotherapy is often referred to as talk therapy. It is also true that the foregrounding of building a trusting relationship between the psychotherapist and the client usually takes place through conversations. However, many other possibilities of therapeutic work are also incorporated as needed, such as role-playing, constellation work, body exercises, etc.
The psychotherapeutic individual session usually lasts 50 minutes, in which I am the therapeutic partner for various forms of mental suffering. The sessions usually take place once a week, whereby the frequency can vary according to individual needs and possibilities.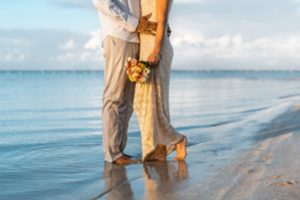 As a psychotherapist, it is my goal in couple therapy to help couples get back into relationship with each other. I accompany couples to better understand themselves in their change process and also to get back in touch with each other and with their own wishes and needs. Injuries and humiliations are discussed together as well as one's own expectations and/or fears. The relationship between the partners is the focus.
In family therapy, the family as a social system is at the center of therapeutic work. Changes in relationships between family members are facilitated, with the quality of communication between family members and the development of understanding and empathy for each other. This is an essential factor for the functioning of the family system and the well-being of family members. Especially in the case of a breakdown in communication, emotional inhibitions, role conflicts and/or psychiatric disorders, the focus is usually on activating and strengthening those resources of the family that are available for independent solution of family problems.